Ready? Book your event room now:
If you have any further questions were are more than happy to assist you. Contact us:
Meet & Work
Award-winning business hotel in Berlin
We take care of your business
If you're looking for superlatives, then you've landed at the right place! But we're actually very modest about being voted "Top 1 Independent Meeting Hotel in Europe" and our "BREEAM" & "Green Key" certificates. Organizing the best events and conferences - with first-class catering, great Berlin meeting rooms and state-of-the-art technology - comes easy to us. Which is why the team at our business hotel in Berlin always puts in extra effort to make sure that your event is a splendid success!
Contact us:
request for proposal
Find Your Meeting Room
Classroom
Theatre
Banquet
U-Shape
Cabaret
Reception
Block
Divisible
Screen
Projector
There are no results that match your criteria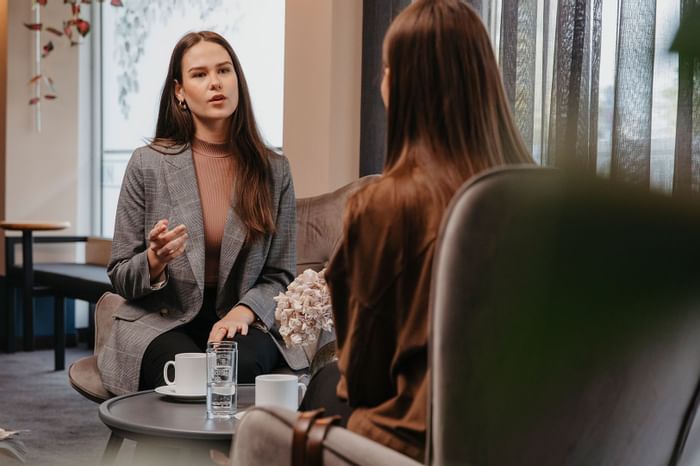 Meetings
Big business, small business, day-long conferences or a short meeting? On more than 3000m² event space we give everything to make your event successful.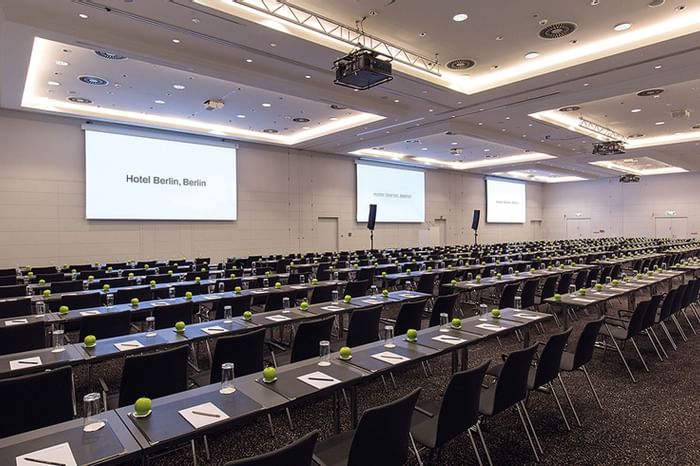 Conferences
Your success is our agenda! The particularly great flexibility of the hotel, the clear unobtrusive interior design, the most modern technology and years of experience, makes it possible to carry out events according to extraordinary customer wishes.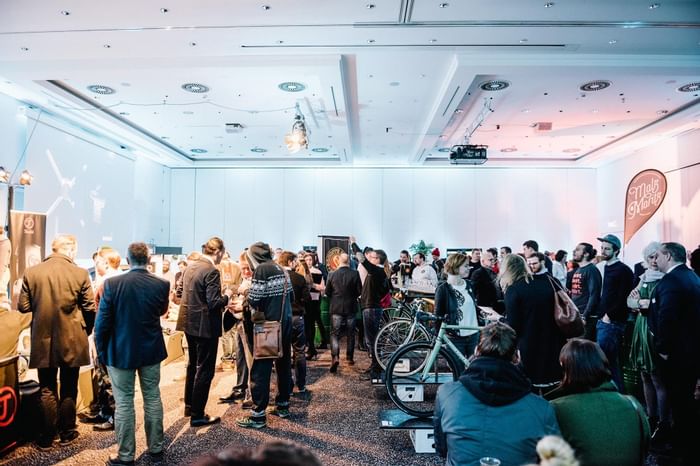 Fairs
Trade shows are ideal for meeting people on a casual level, having interesting conversations and networking. Here you have the opportunity to build personal relationships, present your products and win potential customers. We keep you organizationally free and take care of everything that belongs to a successful trade fair.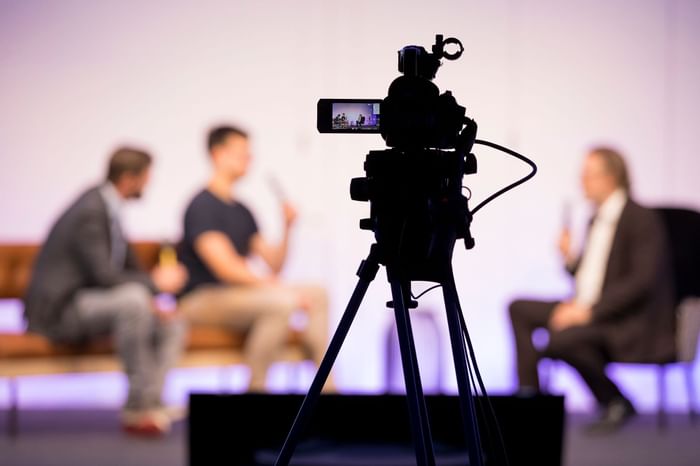 Exhibitions
We set the scene for you! With technology, catering and style, we create the perfect setting for exhibitions, debates, coaching sessions and briefings. And that is not an exaggerated luxury, but our standard.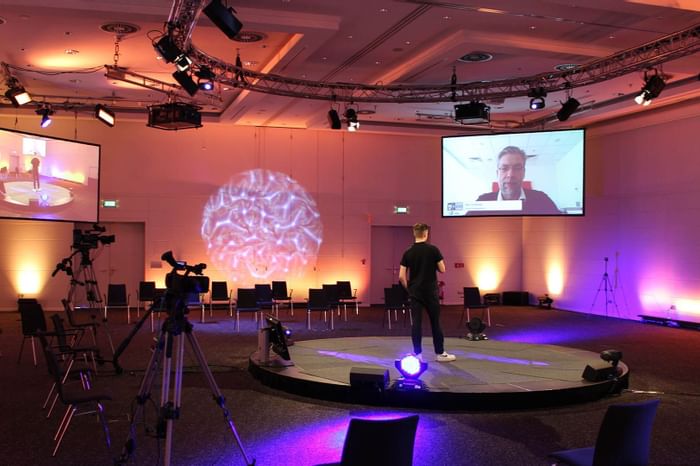 Virtual Meetings
Digital meetings & streaming solutions
Let us show you our technical possibilities and help you choose the right event format for the current circumstances and in accordance with current health and safety guidelines. Our combination of professionally equipped work areas and hangout spots offer the perfect conditions for conferences, meetings and creative workshops of all kinds.
Virtual Meetings Factsheet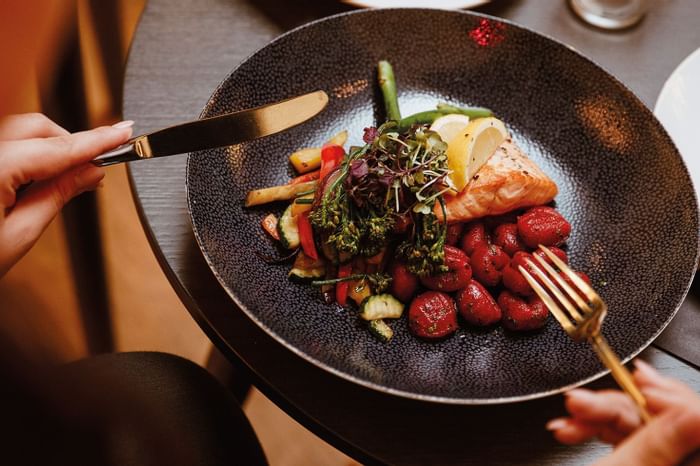 Food & Beverages
Meet & Eat
Whether you are planning a meeting with ten or a conference with 1000 participants, our experienced staff will be happy to advise you on the selection of your very own menu. After all, food should be more than just a meal to strengthen you for the day, and above all - a pleasure.
Banquet brochure
Services
Light flooded rooms
all our rooms are light flooded (except room Berlin-Berlin)
Air-conditioned
All meeting rooms are air-conditioned
Adjustable light
Adjustable light in all meeting rooms
Meeting rooms can be darkened
Mostly all meeting rooms can be darkened
State-of-the-art technical equipment
State-of-the-art audio, video and lighting technology, CAT-7, multi-touch displays & projectors with 3 x 20,000 lumens
Professional technical partner
Kuchem Konferenz Technik is our competent and reliable partner for conference, interpreting and event technology
Spacious foyers
Spacious foyers provide generous space for networking sessions and are ideal for coffee breaks
Electronic room signage
Customizable electronic room signage with branding opportunities
Combinable meeting rooms
Combinable meeting rooms for customized events
Multiple branding options
At the centre of any successful event there's always a story — your story! We offer various options for effective and peerless event branding to make sure that your story is unforgettable!
Plan Your Event
Leave the planning of your event in our expert hands!
Contact us for advice on all questions regarding events - whether on or offline, hybrid or conventional - we're here to assist!
request for proposal