Health & Safety
Keeping a safe distance
Meetings, conferences and events are all about personal exchange. Therefore, we look forward to welcoming you soon. To ensure that this always happens safely, we have had our hygiene concept certified. Here you will find comprehensive information and our hygiene concept certified by Bureau Veritas granting you a safe stay in Berlin.
request for proposal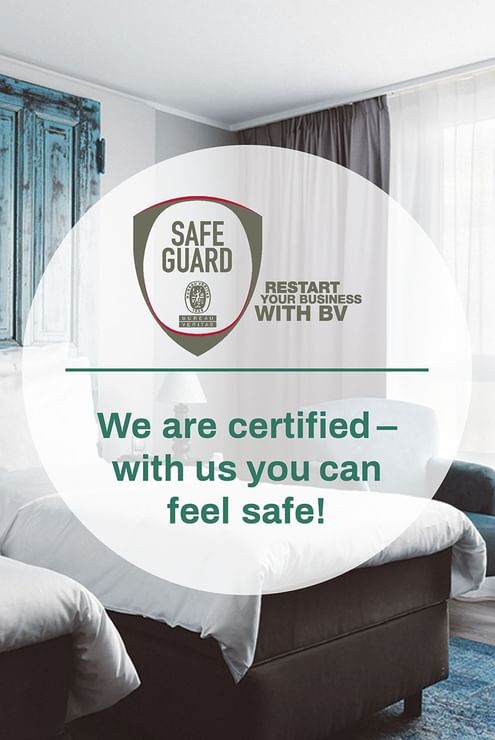 "We take the new hygiene regulations just as seriously as we ensure the impeccable origin of our food and uncompromisingly adhere to our concept of sustainability"
Safe Meetings & Events
Face the challenges
COVID-19 has changed the world, but it shouldn't stay that way forever. That's why Hotel Berlin, Berlin is declaring war on the virus with the highest standards of hygiene. The through-and-through checklist of new measures - drawn up with Bureau Veritas, a renowned testing and inspection company with many years of experience in occupational health and safety - leaves no area in the hotel out: from the lobby to the reception desk to the last corner of every room, everything has been redesigned to respond intelligently to the new challenges.
Download Full Hygiene Concept
Even with social distancing regulations we can easily accommodate larger groups on more than 3000m² event space. With our flexible solutions we are more than happy to support you in your planning process for hosting your event.
Plan Your Event
Leave the planning of your event in our expert hands!
Contact us for advice on all questions regarding events - whether on or offline, hybrid or conventional - we're here to assist!
Request for proposal